Yin Yoga Teacher Training (50h) with Biff Mithoefer, Julia Kupke and Eric Archer | Embracing the Yin Path: Module 2
TreeHouse Bavaria, Unteregg Allgäu
Freitag, 22. Juli bis Mittwoch, 27. Juli
ABOUT THE TRAINING
In our understanding, the Yin path is about acceptance and connection.
​
​The Yin archetype herself invites us to stop striving. She invites us to stop trying to change things in our life without first accepting things as they are. This is not an invitation to passivity or to saying "oh there's nothing I can do about myself or the world".  Acceptance is the platform from which transformation takes place. Acceptance is really the beginning of our spiritual journey.  It begins when we are willing to connect with what's true in ourselves and others.
​
In this teacher training we ask the question:
"What does it really mean to be an effective teacher"
"What does it really mean to teach?"
We soon see that what really makes an effective teacher is one's ability and willingness to connect with our students. This connection with others goes hand-in-hand with our willingness to connect to ourselves. In this training we examine ways of connecting with all parts of ourselves and our students through the teachings of the indigenous nature traditions. With great respect for the Hindu philosophy and Buddhist philosophy we look at the simple nature traditions. We examine our own personal journey through the archetypes of warrior, healer, teacher and visionary.
These four archetypes live within us all and it is the balance of these archetypes that brings us to a place of equanimity and acceptance. These archetypes are very closely connected to the natural world, and each archetype represents an element. The warrior is about air, the healer about earth, the teacher about water and the visionary about fire. The archetypes also connect with the four directions: the warrior to the North, the healer to the South, the teacher to the West, and the visionary to the East.
This connection to nature is critically important for our own well-being and peace of mind and for the future of the earth herself.
During this training we do daily Yin practices, meditations, sharing, and discussions about how to bring these archetypes into balance for ourselves and our students.
To create and hold a safe space for peaceful acceptance is the privilege of the Yin teacher. In this 50 hour training, we'll look at ways we can best support our students in their own journeys as we explore creative and collaborative approaches to teaching and learning through inquiries and explorations of the following themes.
THIS TRAINING INCLUDES
Develop body and energy awareness through Yin practice and body meditation
Learn to follow our "inner teacher" and support others to do the same
Explore and develop our unique strengths and styles as teachers and individuals through our relationship with the healer, warrior, teacher, and visionary archetypes that are part of us all​
Practice using story, poetry, and metaphors to invite a deeper somatic experience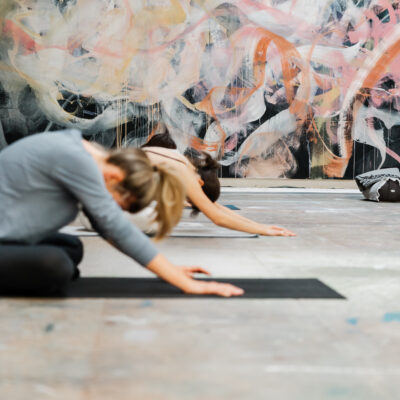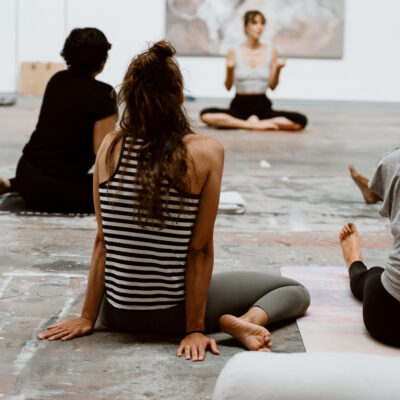 CERTIFICATION
The training will consist of approximately 45 contact hours. In order to receive a certificate of completion, I will ask each student, during the 30 days following the training, to complete an additional 5 hours of independent study. After completing the independent study, each student will communicate their experience to me by mail or email. Your communication won't be judged or graded, and each participant will receive a certificate of completion for 50 hours of Yin Yoga Teacher Training.
The syllabuses for both Module 1 and 2 trainings have been submitted to Yoga Alliance through certain Yoga Schools and are part of their 500 hour Teacher Trainings. If you have any questions about Yoga Alliance or the training, please feel free to contact Biff biffmithoefer@icloud.com
A 200hr Jamtse School of Yin Yoga teacher certificate can be offered to a student, who has completed 200 hours of our trainings. In order to receive a certificate, one must have attended all three modules, and repeat one module of their choice. If a student has no previous training in anatomy, we recommend that they repeat the first module, otherwise it is up to the student to choose which module they repeat.
It is our experience that the modules have enough depth that repeating them always brings new understandings. If a student has certificates from previous 50 hour trainings with us, they can apply those toward a 200 hour certificate. Shorter weekend modules aren't included in the 200 hour track.
We decided to offer this inclusive certificate because we know that our trainings and philosophy represent a consistent view of what Yin Yoga means to us. The Jamtse School is a way of presenting this view of what for us is the heart of the practice. We realize and embrace the importance of the physical aspects of Yin Yoga. We believe that teachers should have an understanding of anatomy as it applies to the practice. We pay attention to the health of the connective tissue. We understand and speak of the importance of the way energy moves in the body during the postures. These things are all important, but we feel that the most important gift Yin has to offer us is held in the archetype of the Mother, for it's this that is at the heart of the Yin archetype itself. We believe that the greatest healing comes from unconditional love, and that that's what Yin Yoga can invite us to practice. The longing I feel in myself and in so many others is the desire for self acceptance, for unconditional self love. This is a gift we feel Yin has to offer, a time to be with ourselves and with our bodies without the need to be different than who we are at that moment.  To be fully present without the need to strive and change things.
This place of acceptance is where real transformation and transcendence can begin. Although our trainings have different focuses, they all carry this same message.
REQUIREMENTS
The training is suitable for teachers and dedicated practitioners who are interested in deepening their practice. You don't need to be a teacher or even experienced in Yin, just come with an open heart and a willing mind. Everyone with an interest in Yin Yoga and the qualities related to this practice can attend this training.
If you choose to come to the first module, there is no particular preparation.
If you plan on coming to the second or third module only, then we ask you to get a copy of The Yin Yoga Kit, and familiarize yourself with the basic concepts, and do some of the practices in the book or CD.
Although some students less familiar with Yin find it beneficial to take the trainings in order there is no requirement or particular need to do so.  Each course can be done as a stand-alone training and taken in any order.
THE VENUE
TreeHouse Bavaria Allgäu
The venue is located about an 1hour from Munich, easily reached by train or car, located in the countryside of the region Allgäu. The Airport Allgäu Memmingen is also only a 20 minutes drive away.
The TreeHouse Bavaria is a place, where people come together to co-inspire, exchange new ideas, approaches, evolve concepts and collaborate . According to the principle "leave a foot print that matters", this place aims to bring holistic approaches into practice. Artists from different backgrounds, creatives, scientists as well as spiritual teachers and practitioners from different healing traditions come together, shape and inspire each other.
Next to the studio of artist Maximilian Magnus with his studio and various workshops there is space in which Julia Kupke invites people for events in the field of mindfulness, yoga and meditation. The TreeHouse Garden with various nature conservation projects on an area of ​​3.5 hectares is a separate project that aims to bring people closer to the connection and awareness of nature and offers protection and habitat for endangered animal species.
Click here for more info about Location & Accomodation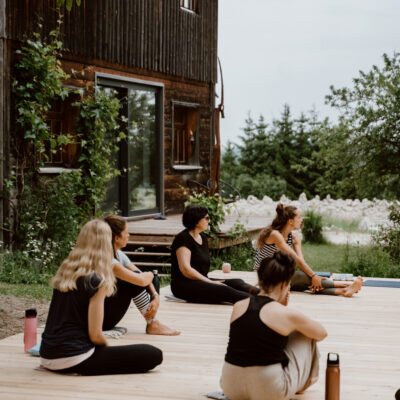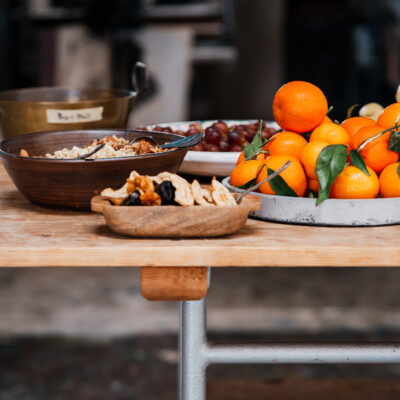 DATES
22nd – 27th of July 2022
Sample Schedule:
First day: 19.00 – 20.00 Opening of the Circle & Evening Practice
Days 2-5:
07.30-09.30 Morning practice
09.30-10.30 Breakfast break
10.30-13.30 Morning lecture with group and partner breakouts, exercises and practice
13.30-14.30 Lunch break
14.30-15.00 Time for contemplation, reflection or noble silence
15.00-18.00 Afternoon lecture with group and partner breakouts, exercises and practice
18.00-19.30 Dinner break
19.30-21.30 Evening session – on day 3 & 5
Last day: Morning Practice & Closing of the Circle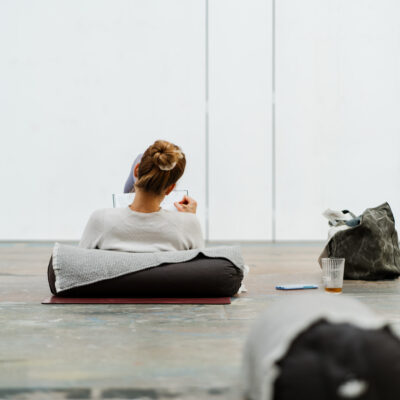 TEACHERS
This training is led by Biff Mithoefer, Julia Kupke and Eric Archer.
More about Biff Mithoefer www.biffmithoeferyoga.com
More about Julia Kupke www.juliakupke.de
More about Eric Archer www.ericarcherarts.com
LANGUAGE
English is the main language of the training. Julia is happy to support with german translations.
COSTS & REGISTRATION
Tuition fee: 800 Euro
The training can be paid in one payment or with a down payment of 200 Euro and the rest has to be paid until 4 weeks before the training begins.
Meals: 180 Euro (including 5 x breakfast, 5 x lunch, 2 x dinner, snacks, teas and water every day; fresh cooked, organic quality and mostly regional; optional dinner packages available)
Accommodation: to be arranged independently, we are happy to provide a list of possible guest houses, hotels and shared options close to the venue.
TERMS OF CANCELLATION
Cancellation until 8 weeks before the training: 80% refund
Cancellation until 4 weeks before the training: 60% refund
Cancellation after 4 weeks before the training: no refund
COVID RELATED NOTES
We understand that because of the uncertainty of the Covid pandemic, it is impossible to tell with certainty how in person trainings will unfold for 2022. However, we have chosen to schedule trainings with the understanding that they may have to be modified or cancelled according to the state of the pandemic at the time of the trainings. If any cancellations or modifications are necessary a full refund or the option to re-book will be given.
Please find the current Jamtse School of Yin Yoga Covid Policy here.