Mind-Body Day at TreeHouse Allgäu with Guests Biff Mithoefer and Eric Archer
TreeHouse im Allgäu | Unteregg, Allgäu
Samstag, 30. Juli
Content
Strala Yoga
Yin Yoga
Guided Meditation
Community Circle
Lunch, Snacks and Tea
Free time in the TreeHouse and TreeHouse Garden for contemplation, writing, walking, exchanging ideas etc.
Guests: Biff Mithoefer and Erich Archer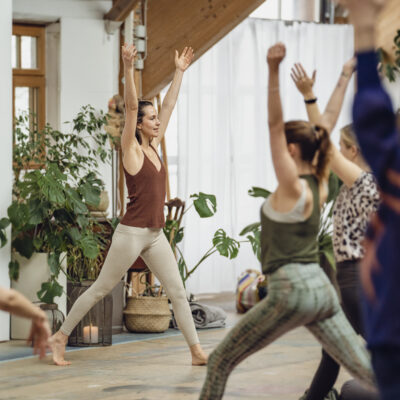 The Mind-Body-Day
The Mind-Body Day is a day retreat in nature. A reflection time for body, mind and soul that takes place in the wonderful TreeHouse in the Allgäu region.
The supporting program with Strala and Yin Yoga, varied meditation and mindfulness techniques and insights into various healing traditions forms the framework for this day. There is space for more connection, ease and growth in community with a healthy balance of individual free time to use this day to retreat, for fresh inspiration and to recharge your own resources. Everyone is invited to to choose the needed amount of individual time and being together in community on this day.
In our time together we use the yoga units and forms of meditation in stillness and movement to naturally feel good in our body and to bring clarity to our mind. There is room for intensive exchange and sharing in the group and in one-on-one discussions to explore new spaces for personal growth.
The special feature of this day retreat lies not at least in the place where it takes place. Special spaces and nature have been impactful vehicles for us humans since the beginning of time, allowing us to experience original forms of connection and to express your creativity and inspiration. The TreeHouse in the Allgäu region is the perfect place for this.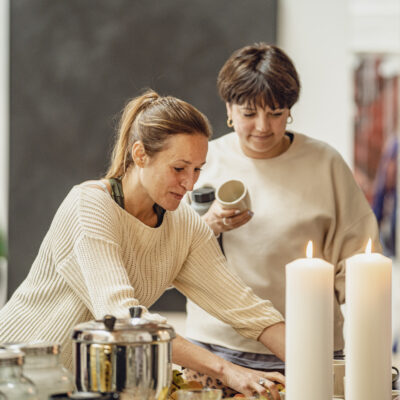 The Guests
Meet Biff Mithoefer and Eric Archer at this Day Retreat.
Biff Mithoefer Teaches Yin Yoga workshops and teacher trainings throughout the U.S. and Internationally.
​He has studied shamanism with teachers of the Shapibo tradition of Eastern Peru, and is a student of cross-cultural shamanism, as taught by Angeles Arrien.
He is the author of The Yin Yoga Kit, and co-author of The Therapeutic Yoga Kit.
Biff is a founder and director of the Jamtse Sponsorship Project, for the support of Tibetan refuge children. He lives with his family in Dorset, Vermont.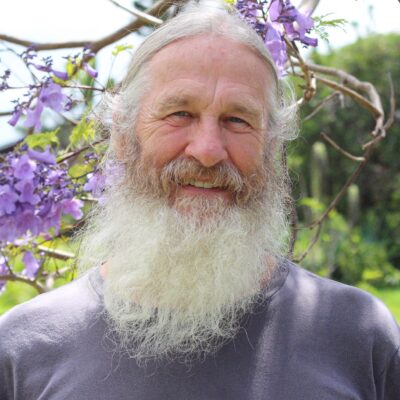 Eric Archer is a lover of nature and art in all forms, and practices this love through music, meditation, yoga, cooking, teaching, and poetry. Eric's work as a musician, a chef-nutritionist, and a mindfulness instructor allows him to share his passions while also continuing his own studies by way of serving others and building community.  Through a fusion of the mind-, body-, and spiritual-arts, Eric attempts to blend his artistic sides with his scientific lens to present a truly holistic approach to health and vitality.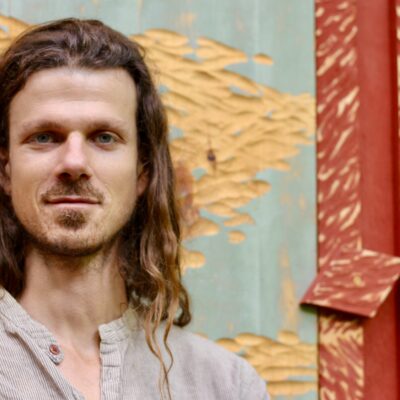 Sample itinerary of the Day Retreat
10:00 – 11:00 Uhr   Strala Yoga Class
11:00 – 11:45 Uhr   Opening Community Circle
11:45 – 13:00 Uhr   Time for free design
13:00 – 14:00 Uhr   Lunch together
14:00 – 15:00 Uhr   Meditation, Inspiration & Sharing
15:00 – 16:30 Uhr   Time for free design | Snacks & Tea
16:00 – 17:30 Uhr   Yin Yoga & Meditation
17:30 – 18:00 Uhr   Closing Community Circle
the actual schedule on the day may vary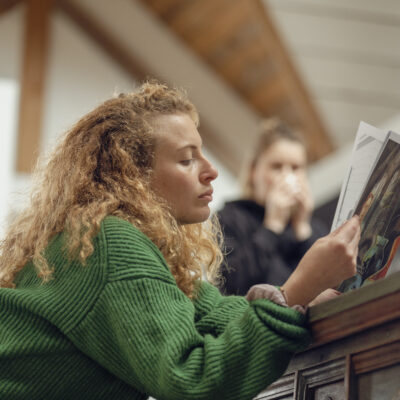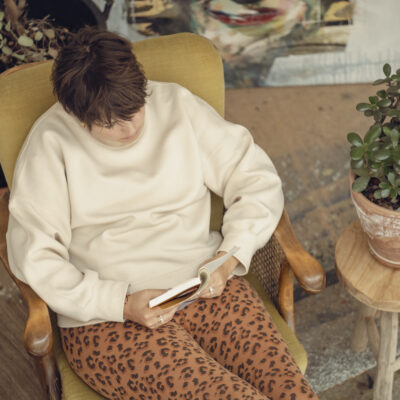 About the TreeHouse
The TreeHouse is a place where people come together to develop projects, forge concepts and create something new together.
According to the principle "Leave a footprint that matters", holistic thinking and living is practice here.
Artists, musicians, choreographers, dancers, writers, filmmakers, directors, actors, and also scientists and experts for alternative healing methods, well-being and mindfulness create, live and experience together. The essence of the place lies in the interdisciplinary exchange.
It is also a place where people can bring or practice awareness into their lives. Through the practice of meditation, body work, healthy nutrition and permaculture, awareness is raised organically.
As part of the Mind-Body Day, the yoga and meditation units will take place in the spacious studio of the owner and artist Maximilian Magnus. For free times during the day, both the studio with the many oases of tranquility and the spacious garden invite you to truly retreat.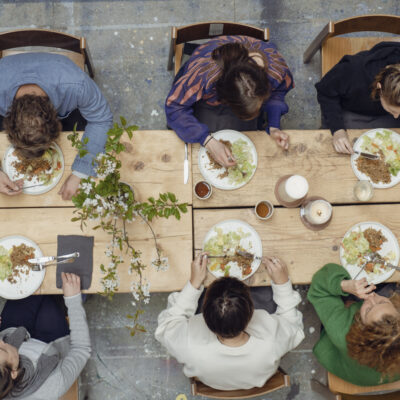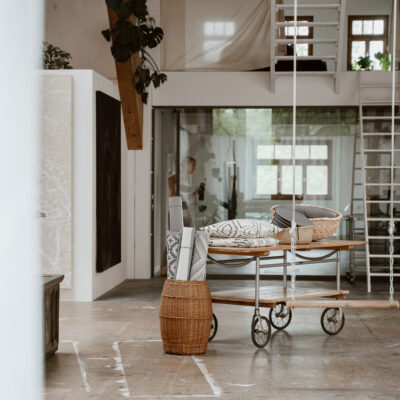 About Strala Yoga, Yin Yoga and Meditation
Strala Yoga uses the basic principles of yoga, tai chi and traditional Chinese and Japanese medicine and brings ease and softness into how we move and how we are.
Yin Yoga uses gentle, sustained positions that allow the tensions, experiences and emotions stored deep within our bodies to be looked at and released with acceptance and gentleness.
Meditation comes in many different forms. With the aim of bringing space and quality into and between our thoughts, we practice easily implementable forms of meditation and mindfulness exercises.
Date & Price
When: 30. July 2022, 10.00 Uhr – 18.00 Uhr
Price: 129 Euro incl. Lunch, Snacks, Water and Tea (reduced 119 Euro for all, who have already joined a Mind-Body Day Retreat)
Please be aware that for this retreat the Jamtse School of Yin Yoga Covid Policy applies.
Special Participation
There is an opportunity for one person each to participate as a Gratitude participant and as a Helping Hands participant. Please decide on your own responsibility whether you want to apply for this position. These participations can only be granted once in order to make access possible for other people again and again.
Gratitude Participant
Gratitude is one of the most important values for me and I can experience how gratitude creates the most beautiful things in life. I would like to share my gratitude with someone in this way. If you would like to be part of this day retreat, maybe you can use it particularly well at the moment, but don't have the financial means, you can register as a gratitude participant for the retreat and pay for what works. Perhaps also in the currency of gratitude, which is sometimes worth more than every euro.
Helping Hands Participant
This participation is for people who are interested in going behind the scenes of a retreat organization and teaching and who know and enjoy the joy of helping. The helping hands will be rewarded with a participant price reduced by half. Participation in all program points of the day is guaranteed as a helping hand and there will also be time to look around in between.
Location & Accomodation
Please see the Location & Accomodation sheet for all info about how to get here and where to stay.